Some of the products you buy - and get more for you money!
I love it when I find out a way I can use a product in a different way- it sometimes saves quite a bit of money! So I thought i would share some with my beautiful bloggers!
Normally baby (talcum) powder is normally used after bathing to create a smooth friction-free to reduce the effects of rubbing and chaffing. But it can also be used as a dry shampoo! just apply to your roots and massage into the scalp and wohla!
Vaseline is probably the most versatile products! Can be use for lip balm, lip gloss, night cream alternative, nail cuticle treatment. Carefully put it on your eyelashes and people swear this helps them grow faster?! anyone ever done this? Also can be used as a moisturiser.
Don't want to invest in tinted moisturiser- make your own! just mix your usual foundation with moisturiser, done!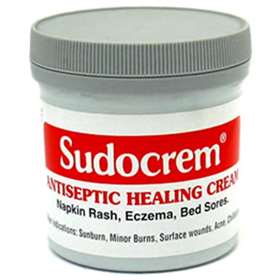 ssudocrem is great can be used for sunburn, burns, achne and more but i bet you didn't know it was a great, inexpensive primer!
There's a few multi-use products!